Honeymoon Destinations In South Africa(Part 2)
Honeymoon Destinations In South Africa(Part 2)
Starting your life together in the face of a weakened Rand is a reality many newlyweds are facing in the New Year. Luckily we live in a country where honeymooning locally is not just a possibility, it's a godsend. With Cape Town being voted number 1 on the New York Times' list of 52 Places to Go in 2014, it's fair to say South Africa has been thrust on to the international stage as a travel destination many can only dream of. And as a honeymoon destination, South Africa has the perfect answer, whatever your budget allows. From fine dining splendour, heavenly forest hideaways and spectacular safaris, this astonishing country can offer something for each and every discerning couple. Honeymoon Destinations In South Africa(Part 2)
6. Kagga Kamma, Western Cape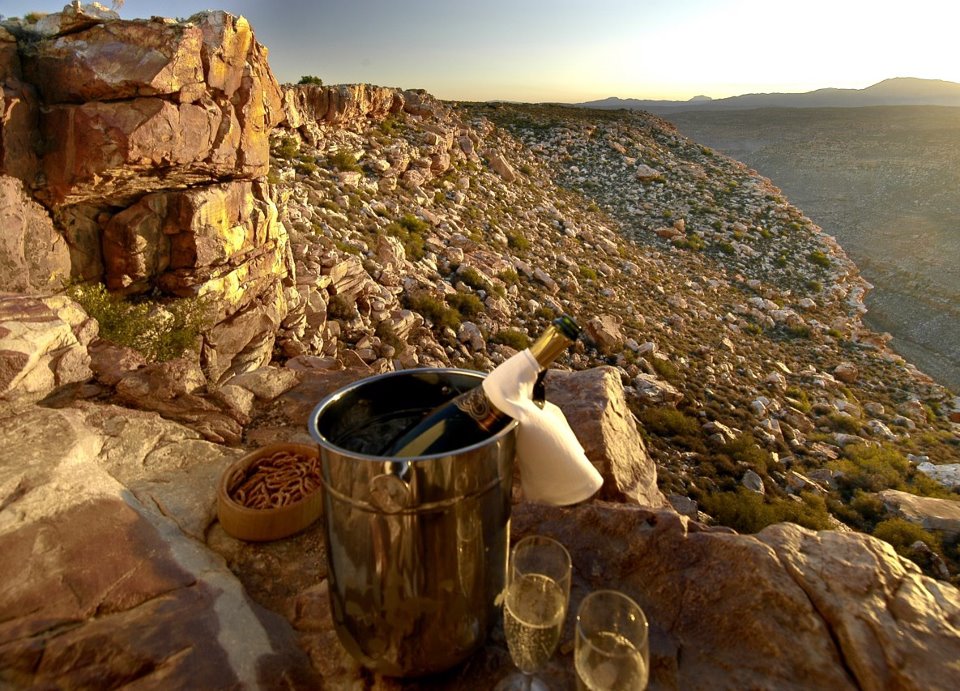 Experiencing the awesome bush outdoors with your soul mate could not be easier. At Kagga Kamma lodge you will appreciate the great expanse of natural bush, with a backdrop of a million stars when you choose to spend a night "in" Kagga Kamma's outcrop open air room. You will be given the choice of either taking a picnic basket for your romantic dinner or dining at the Lodge itself before your trip to the great outdoors. There will be a warming fire waiting for you when you arrive. Now how romantic does that sound? Honeymoon Destinations In South Africa(Part 2)
Enquiries: Kaggakamma.co.za
7. Augrabies, Northern Cape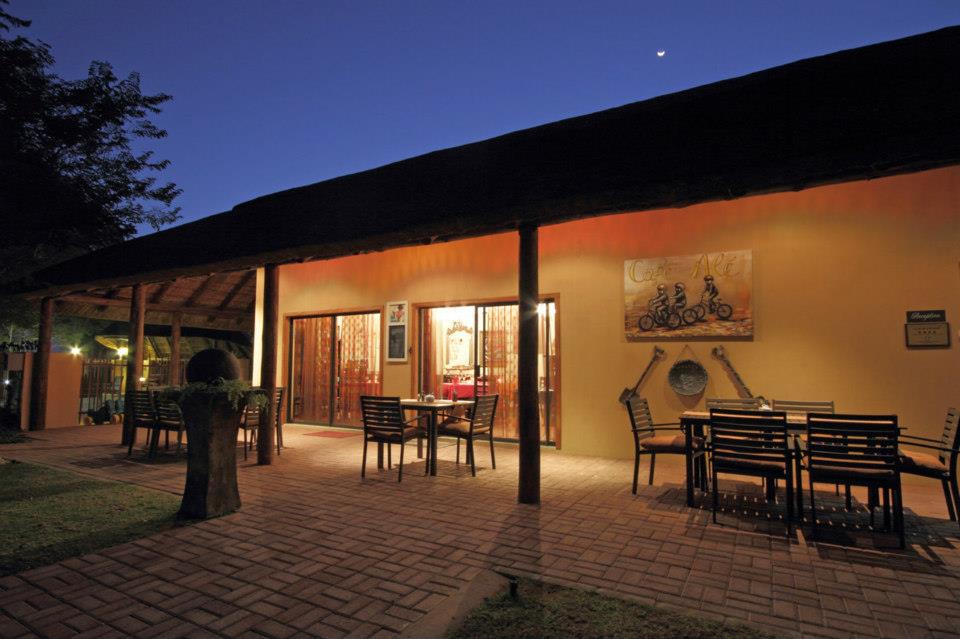 The Falls Guest House is located in Augrabies, close to the Augrabies Falls National Park. The Falls, on the Orange River, are famous for their constant flow of deafening splendor – a great place to ramble and catch a glance of springbok, klipspringers and various birds of prey.Honeymoon Destinations In South Africa(Part 2)
The rooms offer views of the garden and are equipped with TV and DVD player and Wi-Fi at an additional fee. If you are thinking of a having a romantic braai for two, there is also the opportunity to use the barbeque facilities. For your pampering wishes, the resident beauty salon offers massages and a selection of treatments.
Enquiries: Thefallsaugrabies.com
8. Ballito, KZN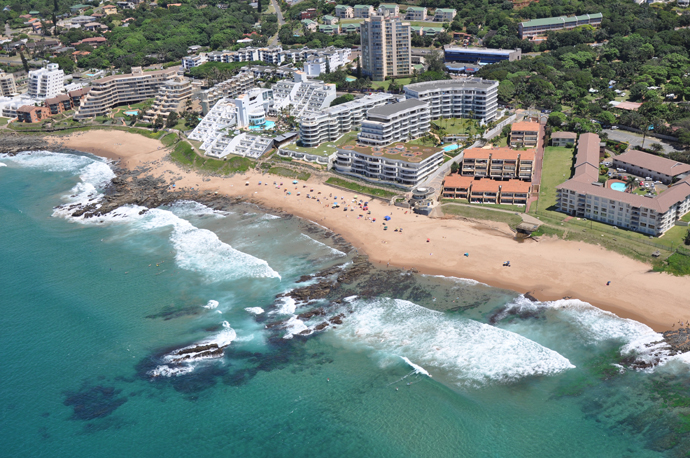 Labori Ballito, in KwaZulu-Natal, offers everything for couples who want a self-catering honeymoon in a fun, popular holiday town. The accommodation offers fully furnished and equipped apartments in a pretty, private resort. Honeymoon Destinations In South Africa(Part 2)
The apartments come with comfortably sized bedrooms, well equipped kitchens, dining rooms and patios, with swimming pool and barbeque facilities close by.
A short walk away is the centre of Ballito town, with its two beaches, restaurants, night clubs and shops. Cars hire and yacht charters are available and the concierge service can also advise on any other entertainment activities on offer.
Enquiries: Labori.co.za
9. 15-Day South African Honeymoon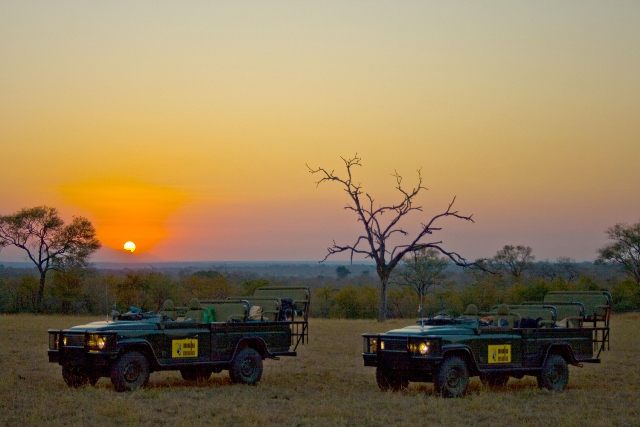 This 15 day safari will certainly be a honeymoon to remember, with memories to last you a lifetime!
Your action packed itinerary includes five nights on safari searching for the Big 5 at Mala Mala in the Sabi Sands. You will then fly down to George in the Cape to start your self-drive Garden Route journey. Along the way, you will visit the beautiful village of Plettenberg Bay, Knysna and scenic town of Swellendam.
The self-drive route also includes a stay at Franschhoek Winelands, where you will discover the famous Cape wines which complement the excellent cuisine also on offer. Honeymoon Destinations In South Africa(Part 2)
Enquiries: Safaribookings.com
10. Thanda, KZN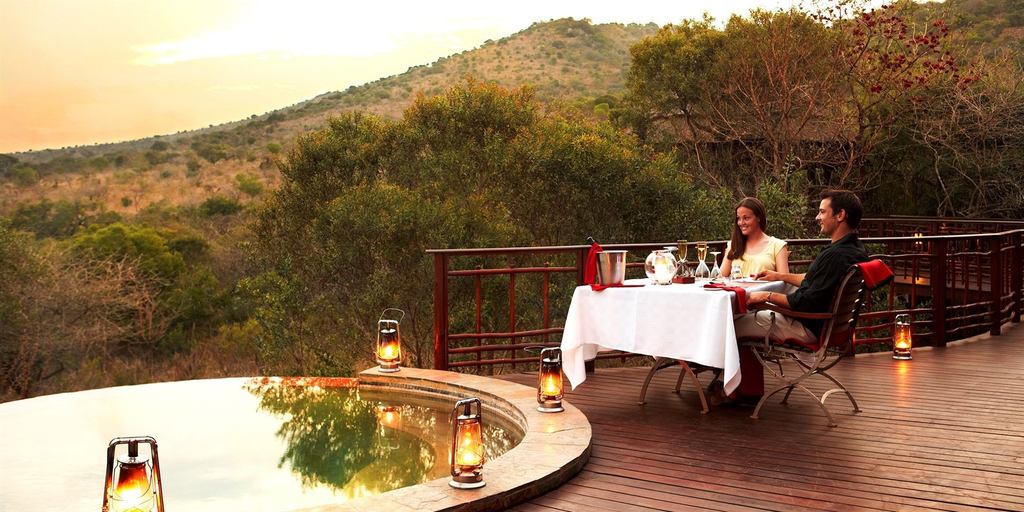 Thanda Private Game Reserve is located in KwaZulu-Natal and consists of a romantic lodge perfect for honeymooning couples. Thanda is the Zulu word for love; how much more romantic could that be!
Accommodation comprises 9 individual, private suites that overlook the surrounding game reserve, a spa and rim flow pool with outstanding cuisine served to you by candlelight. You will, of course, have the chance to take a safari, during which you will have a fascinating time discovering the Big 5.
Relax in the Lodge's spa after a day of excitement – or relaxation. It is all on offer for a honeymoon to remember!
Enquiries: Thanda.com
Source: www.travelstart.co.za